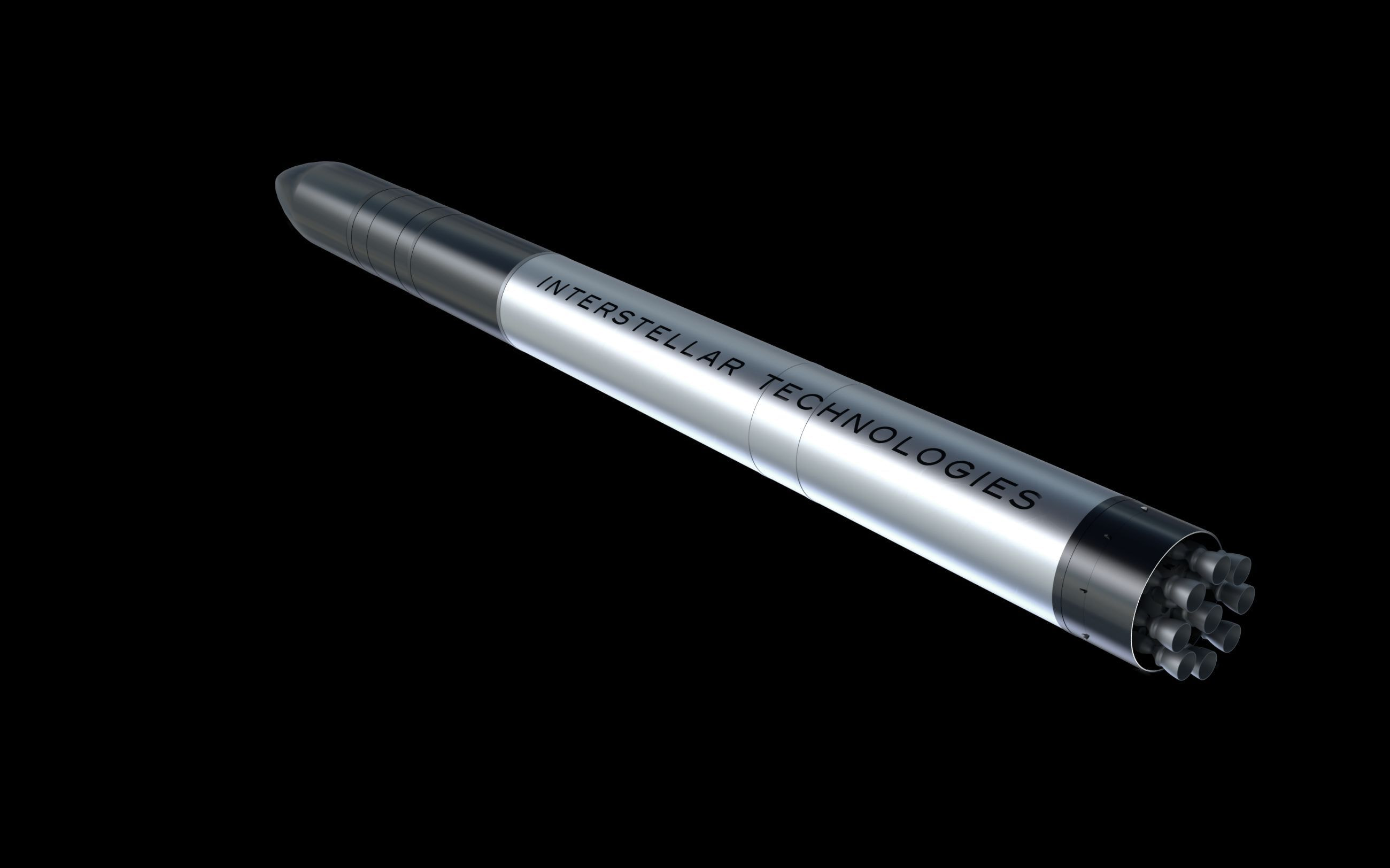 MICROSATELLITE LAUNCH VEHICLE
Offering flexible space transportation services, from dedicated launches to ridesharing, to get your microsatellite into the orbit you want, on the schedule you want.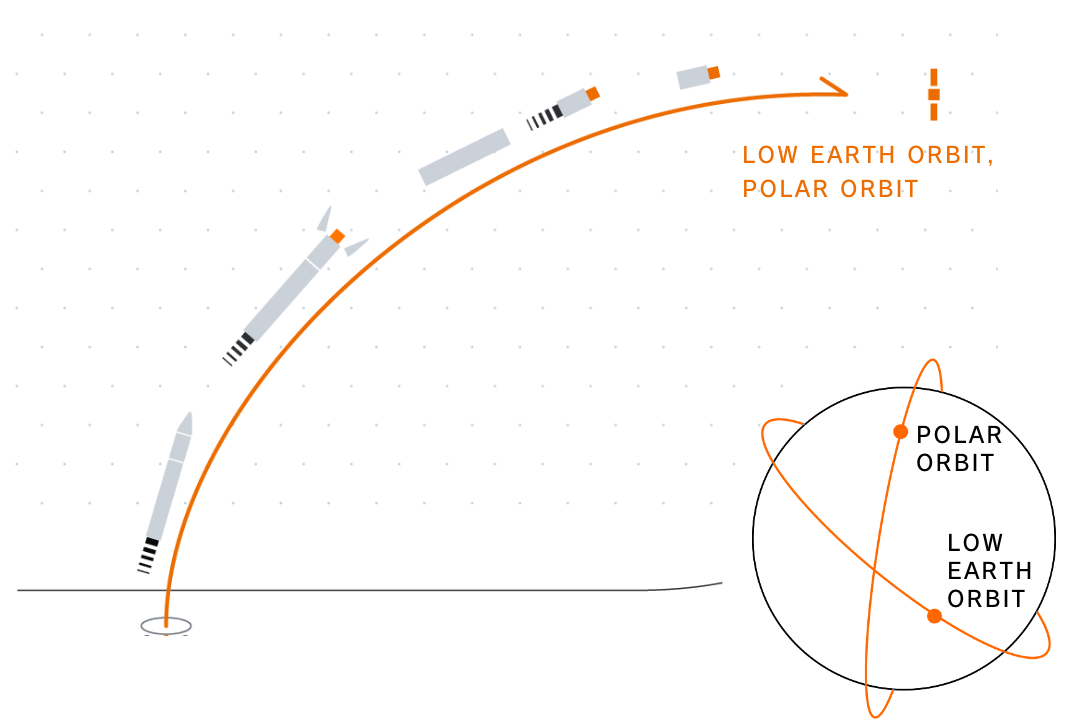 ADVANTAGES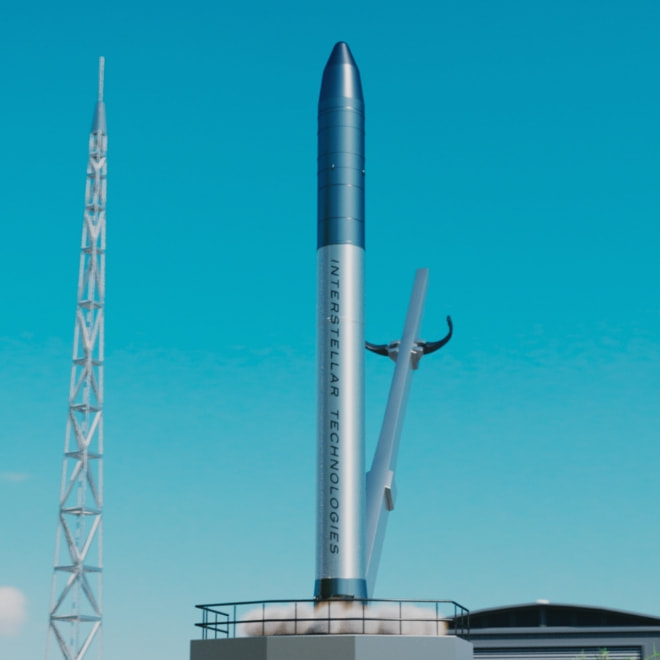 When You Want to Go
Where You Want to Go
Provide on-demand transport to the desired orbit and altitude, which is difficult to achieve with shared transport of large satellites. Significantly reduce the time from contract to launch by integrating in-house design, manufacturing, test and launch, and by developing a mass production system.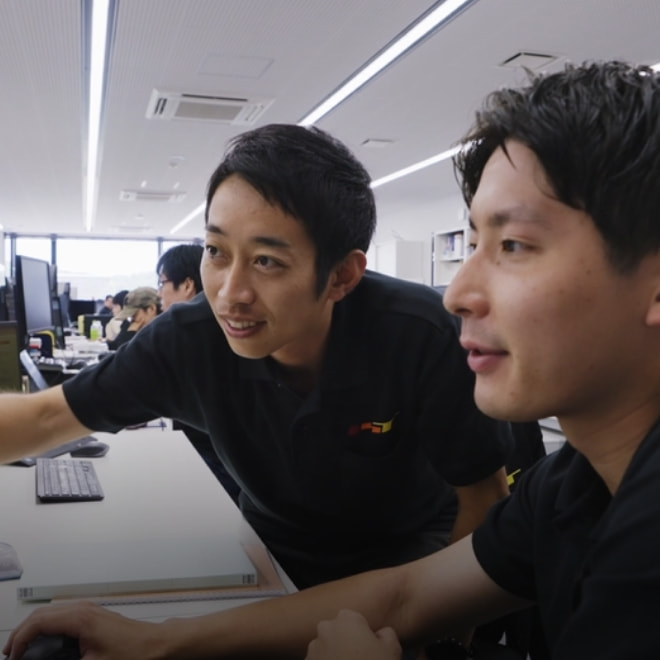 In-house Design and Manufacturing Give Us
Flexibility to Meet Your Needs
Customize the system to meet customer needs and handle sudden changes. Our flexible response ensures high customer satisfaction.
Globally Competitive
Reasonable Launch Costs
Offer one of the lowest prices in the microsatellite launch market. Strive for dramatic price reductions through in-house development of core technologies and active use of cutting-edge technologies such as consumer grade components and 3D printing.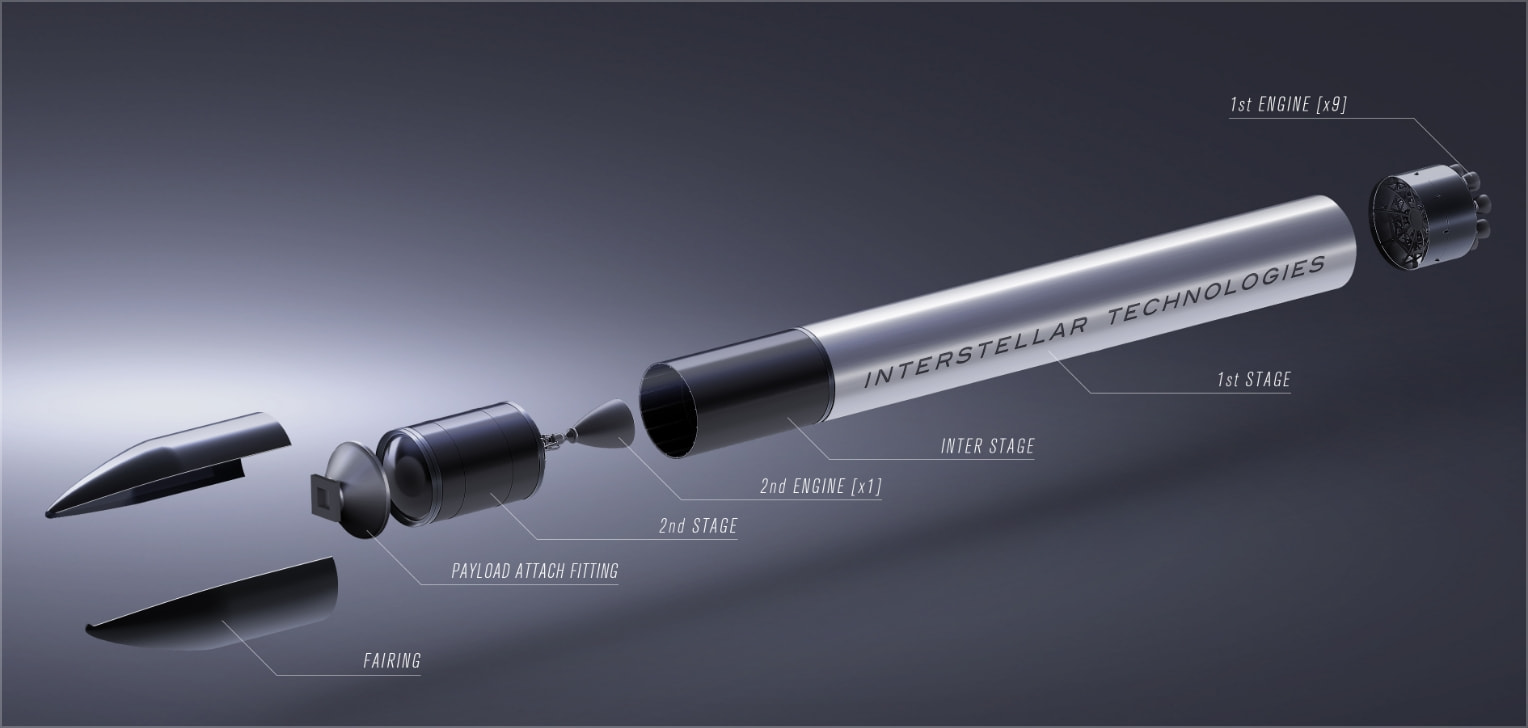 SPECS
ORBIT&ALTITUDE

LEO 300–600km

MAX PAYLOAD WEIGHT

150kg

LENGTH

25m

DIAMETER

1.7m

TOTAL WEIGHT

33t

PROPELLANT

Fuel: Liquid Methane
Oxidizer: Liquid Oxygen
COMPONENTS
1.FAIRING

Made of CFRP (carbon fiber reinforced plastic). Protects the payload.

2.PAYLOAD SECTION

The part which carries the satellites.

3.SECOND STAGE TANK

Tanks for liquefied methane and liquid oxygen. Made of aluminum alloy.

4.SECOND STAGE ENGINE

Engine to reach orbit. Engine to reach orbit.
Has a high expansion ratio nozzle.

5.FIRST STAGE TANK

Supplied with tanks for liquid methane and liquid oxygen. Made of aluminum alloy. Jettisoned mid-flight with the first stage engines.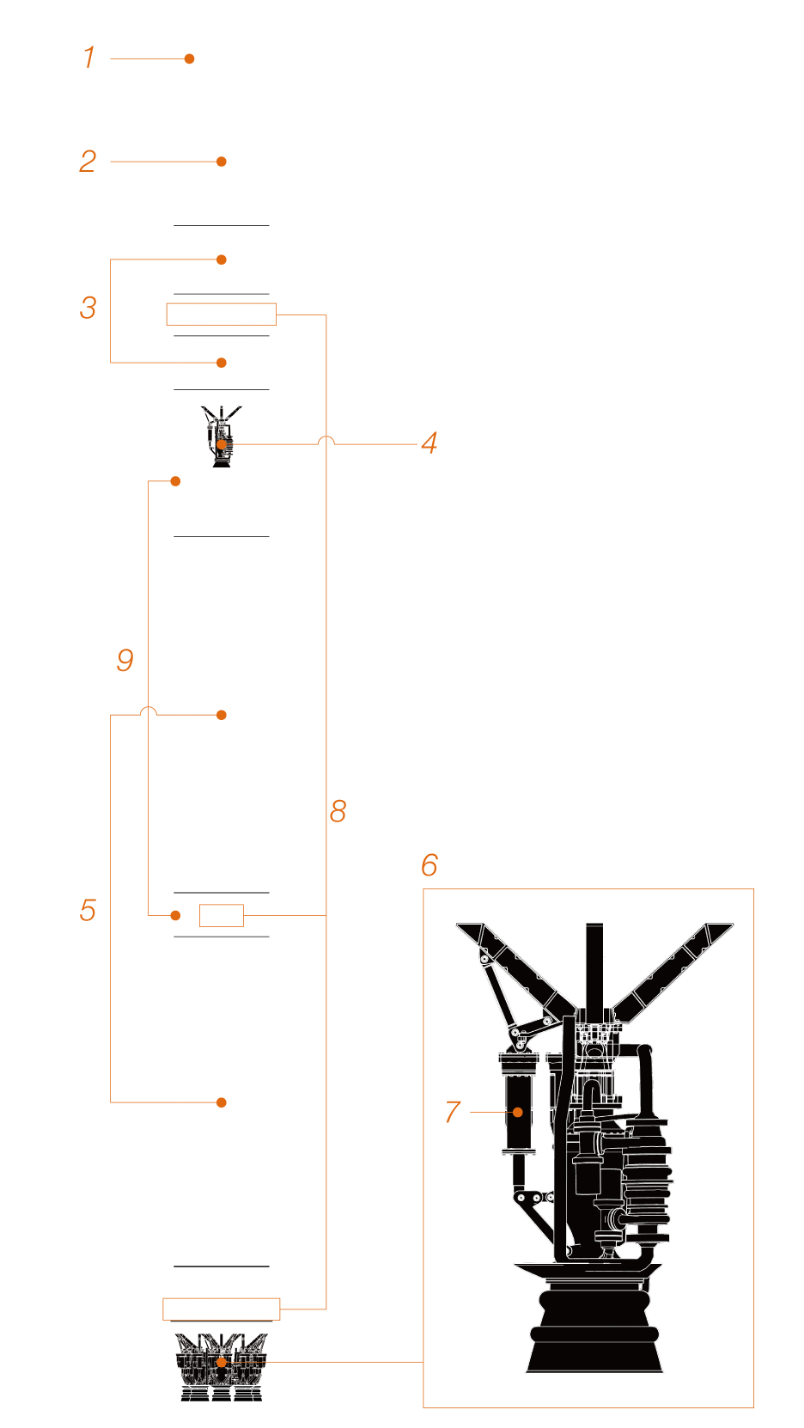 6.FIRST STAGE ENGINE

Engines to reach space, consisting of 9 engines with a thrust of 60 kN (about 6 tons) per engine. A regenerative cooling and turbopump system is used. To reduce weight, they are jettisoned mid-flight.

7.ATTITUDE CONTROL SYSTEM

The gimbal mechanism changes the direction of the engine and controls the direction of thrust. This controls the attitude of the rocket.

8.AVIONICS

Equipped with computers, sensors, and communication devices for rocket control.

9.STRUCTURE

The aluminum core material is sandwiched between CFRP (carbon fiber reinforced plastic).
TECHNOLOGY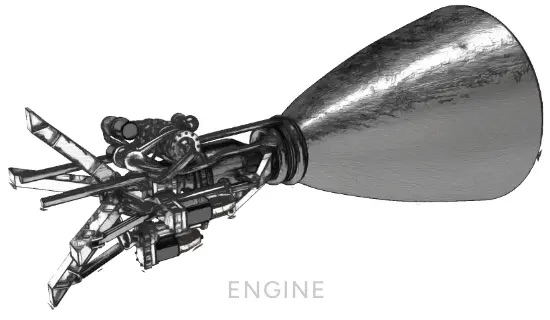 ENGINE
Rocket engines typically account for half of the total manufacturing cost. Through innovations in manufacturing technology and design, we have created engines that are significantly less expensive than conventional rocket engines, yet are high performance and can be mass-produced.
PINTLE INJECTOR
The disadvantage of the pintle injector, which makes it difficult to achieve sufficient performance, has been drastically improved through design innovations. The number of parts is reduced to one-tenth of conventional engines, while achieving high combustion efficiency.
WIRE-WRAPPING METHOD
Innovative, patent-pending wire-wrapping manufacturing technology enables fast delivery and low cost.
TURBOPUMP SYSTEM
We have developed our own components at low cost and actively use the latest technologies such as 3D printing.
PROPELLANT
The propellant is liquid methane, which has good performance and is inexpensive. Methane is relatively easy to handle, which makes it excellent for rocket manufacturing and operation. In addition, liquid biomethane, which is liquid biogas produced from cattle manure, is used to contribute to carbon neutrality. This contributes to environmentally friendly development by eliminating the problem of foul odors caused by cow manure, as well as local production for local energy consumption.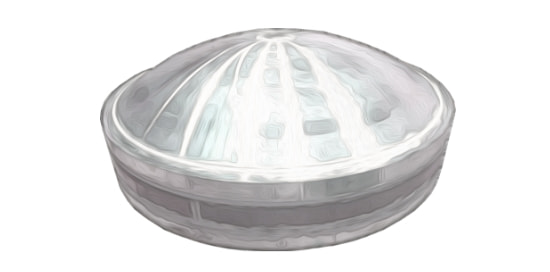 PROPELLANT TANK
We use advanced aluminum welding technology for tank fabrication. Cost reduction is achieved by producing all propellant tanks in-house, from design to manufacture and test.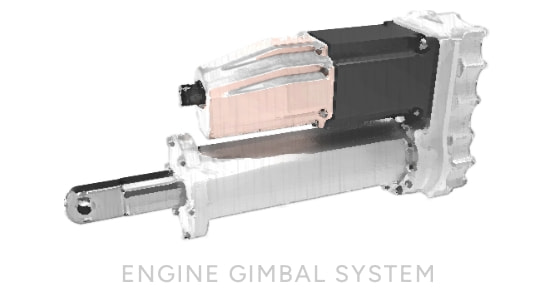 MECHATRONICS
The gimbal mechanism that controls the direction of the engine jets is a mechatronic component that requires a high level of technology and is also used in our sounding rocket "MOMO". This component, which is often made overseas, is designed in-house and manufactured in Japan with domestic suppliers.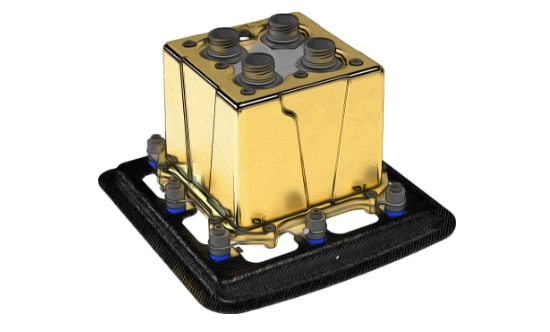 AVIONICS
Avionics are produced in-house, both hardware and software. We actively use semiconductor technology from automotive and general industrial applications as well as the latest technologies such as 3D printing to produce lightweight, low-cost components.